A wonderful collection showcasing  some of the Finest Artisans of Mexico.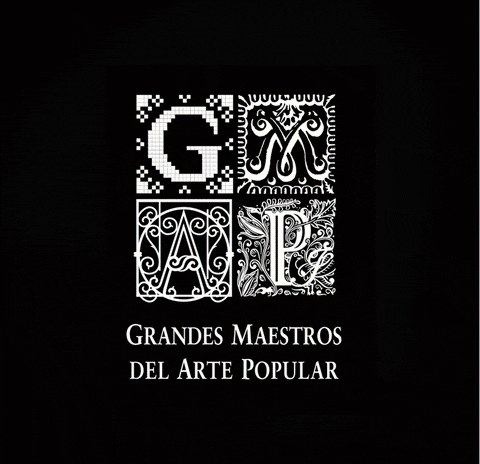 Have a Wonderful Thanksgiving Day & much thanks to our loyal customers!
Wishing all a wonderful and memorable Dias de los Murtos!
Just back (Aug. 2015) from an incredible trip to Zacatecas Mexico. Some of the highlights of the trip included: The mask collection of Rafael Coronel, which showcased an incredible display of Mexican Masks from various regions of the country. Zacatecas is home to several important museums and each one worth a visit. We planned a day trip to the town of Guadalupe. There we found the Church of Santo Domingo (Iglesia de Santo Domingo) packed full of antique retablos and ex-votos dating back to early 1800, a very impressive collection.

The Colonial Center in the city of Zacatecas Plaza de Armas (Main Square) with its magnificent stone façade so incredible to see at night, the buildings were illuminated showing the magnificent architecture.The area is rich in history & is notable for its harmonious design and the Baroque profusion of its façades.
Before the arrival of Spanish settlers to the area, Zacateco, Caxcán and Guachichile natives inhabited the region. Because the exact history of Zacatecas' indigenous tribes is uncertain, the date of the area's first settlement remains a mystery.
Before the arrival of Spanish settlers to the area, Zacateco, Caxcán and Guachichile natives inhabited the region. Because the exact history of Zacatecas' indigenous tribes uncertain, the date of the area's first settlement remains a mystery.
Did You Know?
On June 1914, the city of Zacatecas became the center of national attention when Pancho Villa and his Dorados stormed the city to clash with Spanish forces commanded by General Victoriano Huerta. The battle, known as La Toma de Zacatecas (The Taking of Zacatecas), was the largest and bloodiest of the revolution, leaving 7,000 soldiers dead and 5,000 wounded; the number of civilian casualties was never recorded.

Evidence suggests that the Zacateco people established well-developed urban areas at La Florida, Alta Vista and La Quemada prior to 500 A.D. The La Quemada settlement was constructed within a hilltop fortress, perhaps as protection against Chichimec invasion. The state's largest pre-Columbian settlement is located in the southwestern region.

Unlike the Zacatecos, the Caxcanes were a semi-nomadic group who had frequent encounters with other tribes. Because they led transient lives, they established religious and population centers at several locations, including Teul, Tlaltenango, Juchipila and Teocaltiche.

The Guachichiles once occupied most of Zacatecas' territory. This group was thought to be warlike, brave and the main adversary of the Caxcanes.

Middle History
In the early 1500s, two Spanish lieutenants named Cristóbal de Oñate and Pedro Almendez Chirinos set out with a militia of Spanish soldiers and native Indians to conquer the region. However, after founding the city of Zacatecas, Chirinos and his troops abandoned the region and returned to central Mexico due to several insurrections by the Caxcán Indians. Because the natives were openly hostile, the Spanish considered the region to be a dangerous area.

In 1541, one indigenous leader named Tenamextle, also known as Diego the Aztec, mounted an insurrection and successfully captured and executed Spanish conquistador Miguel de Ibarra. Francisco de Ibarra, another Spanish conquistador, was able to escape and retreat to nearby Guadalajara after failing to make peace with indigenous rebels.

The Spanish ultimately defeated the Caxcanes in the Mixtón War of the 1540s. Viceroy Antonio de Mendoza led an army of Spanish troops and indigenous Indians against Tenamextle's army of 12,000 warriors. When the fighting ended, more than 10,000 Caxcanes were dead. Tenamextle managed to escape and continued to organize rebellions against the Spaniards.

In 1548, the Spaniards discovered silver in the region, which spurred their renewed interest in Zacatecas. The region became a province of New Galicia, and many silver mines were established. Ever a thorn in the Spaniards' collective side, native rebels regularly attacked the convoys that transported silver to Mexico City. The roads leading from Zacatecas to the rest of the country, known as the "silver paths," were hotbeds of resistance and sabotage by elements of the indigenous population who were against mining and commercial activity. However, despite ongoing attacks, mining activity continued to flourish in the area until financial difficulties during the mid-17th century hindered silver production.

Recent History
When Miguel Hidalgo y Costilla, a parish priest from the town of Dolores, issued a call to rebellion in 1810, he marched his rebel armies through Zacatecas, which had a flourishing economy thanks to the silver mines. Later that year, after being defeated by Spanish troops during several key battles at Aculco, Guanajato and Guadalajara, Hidalgo and many of his troops fled to Zacatecas and, eventually, to San Luis Potosi. When Mexico finally achieved its independence in 1821, Zacatecas joined the new federal republic and was formally incorporated in 1824.

Like much of Mexico throughout the 19th century, Zacatecas was plagued with political and military conflicts between centralists and federalists and between liberals and conservatives. The state was a critical battleground in the War of the Reform, which lasted from 1858 to 1861 and pitted the conservatives against the liberals. During the war, both sides alternatively occupied the capital of Zacatecas until, finally, in 1859, the liberal leader Jesús González Ortega seized control of the government. On June 16, 1859, Governor González Ortega decreed a penal law against the state's conservative elements, forcing many Catholic priests to flee the state.

In 1861, a conservative faction invited France to invade Mexico, creating another wave of conflict between the conservatives and liberals. Despite great resistance, the French army was able to make its way to Mexico City and occupy the capital. In 1864, French forces occupied Zacatecas, but the occupation lasted only two years. By 1867, the French had been expelled from the country.

As part of the country's transportation improvements during the 1880s, Zacatecas received a railroad. By the end of the decade, the state was linked by rail with several northern cities, including Ciudad Juárez. The Mexican Central Railway ran from Mexico City through Aguascalientes, Zacatecas and Chihuahua and became a major cause of—and facilitator for—the massive immigration from Zacatecas to the United States during the 20th century. Around the same time, the silver industry, which had seen a dramatic downturn during and after the War of Independence, began to improve. By 1878, silver accounted for 60 percent of the state's export revenue.

Due to its central location in Mexico, Zacatecas was unable to escape devastation during the Mexican Revolution (1910- 1920). In June 1914, the city of Zacatecas became the center of national attention when Pancho Villa and his Dorados stormed the city to clash with Spanish forces commanded by General Victoriano Huerta. The battle, which became known as La Toma de Zacatecas (The Taking of Zacatecas), was the largest and bloodiest of the revolution, leaving 7,000 soldiers dead and 5,000 wounded; the number of civilian casualties was never recorded.

ZACATECAS TODAY
Today, the more than 15 mining districts in Zacatecas yield silver, lead, zinc, gold, phosphorite, wollastonite, fluorite and barium. The Fresnillo and Zacatecas silver mines, two of the largest, have together produced over 1.5 billion ounces of silver to date. In fact, because of Zacatecas, Mexico is the largest producer of silver in the world today, contributing 17 percent of the world's total output.

In addition to silver and other types of mining, Zacatecas' economy depends largely on cattle farming, agriculture, communications, food processing, tourism and transportation.

Colonial Center
The Colonial Center in the city of Zacatecas contains many notable structures, including the Plaza de Armas (Main Square) with its magnificent stone façade. The Palacio de Gobierno (Government Palace), the Residencia de Gobernadores (Governor's Residence) and Palacio de la Mala Noche (Palace of the Bad Night) are also located in the Center.

The Mercado González Ortega, once Zacatecas' main marketplace, has been renovated into a modern, bustling shopping center that contains several restaurants.
 Visit Milagros Gallery's profile on Pinterest.
The Latest news on the Mexican Museum, San Francisco CA.
Mexican Museum Set To House Over 18,000 Pieces Of Art In San Francisco Gets Lease 
March 10, 2015 

SAN FRANCISCO (CBS SF) — The San Francisco Board of Supervisors Tuesday unanimously approved a lease in the city's Yerba Buena neighborhood for The Mexican Museum, expected to house more than 18,000 pieces of art and artifacts from across the Americas.
The Mexican Museum, in association with the Smithsonian Institution, will span 54,000 square feet and rise four stories high at the corner of Third and Mission streets, according to Andrew Kluger, chairman of the museum's board of trustees.
Crews are expected to break ground at 706 Mission St. in July and are aiming to open their doors to the public in the spring of 2018, Kluger said.
The 66-year lease approved by the board of supervisors today also includes an option to extend for another 33 years after that, according to Victoria Sanchez De Alba, a spokeswoman for The Mexican Museum.
Sanchez De Alba said that once the new museum opens, the much smaller Mexican Museum, currently housed at the Fort Mason Center, will close its doors.
Kluger said he is excited that after 23 years, the museum is getting the public and private funding needed to get off the ground.
Supervisor Jane Kim, whose district houses the cultural institutions located in the Yerba Buena neighborhood, said The Mexican Museum will complete the city's vision for Yerba Buena.
She said the new museum will be a welcome addition to the neighborhood's cultural offerings.
The Contemporary Jewish Museum, the Museum of the African Diaspora, the San Francisco Museum of Modern Art, and other cultural institutions are all located within a couple blocks of where The Mexican Museum will be built.
Supervisor David Campos said he is glad that decades of work to get this museum built are finally paying off.
Campos said the lease is a victory not only for the Mexican community, but all San Franciscans. 
 Six  suprising facts about St. Valentine
1. The St. Valentine who inspired the holiday may have been two different men.
Officially recognized by the Roman Catholic Church, St. Valentine is known to be a real person who died around A.D. 270. However, his true identity was questioned as early as A.D. 496 by Pope Gelasius I, who referred to the martyr and his acts as "being known only to God." One account from the 1400s describes Valentine as a temple priest who was beheaded near Rome by the emperor Claudius II for helping Christian couples wed. A different account claims Valentine was the Bishop of Terni, also martyred by Claudius II on the outskirts of Rome. Because of the similarities of these accounts, it's thought they may refer to the same person. Enough confusion surrounds the true identity of St. Valentine that the Catholic Church discontinued liturgical veneration of him in 1969, though his name remains on its list of officially recognized saints.

2. In all, there are about a dozen St. Valentines, plus a pope.
The saint we celebrate on Valentine's Day is known officially as St. Valentine of Rome in order to differentiate him from the dozen or so other Valentines on the list. Because "Valentinus"—from the Latin word for worthy, strong or powerful—was a popular moniker between the second and eighth centuries A.D., several martyrs over the centuries have carried this name. The official Roman Catholic roster of saints shows about a dozen who were named Valentine or some variation thereof. The most recently beatified Valentine is St. Valentine Berrio-Ochoa, a Spaniard of the Dominican order who traveled to Vietnam, where he served as bishop until his beheading in 1861. Pope John Paul II canonized Berrio-Ochoa in 1988. There was even a Pope Valentine, though little is known about him except that he served a mere 40 days around A.D. 827.

3. Valentine is the patron saint of beekeepers and epilepsy, among many other things.
Saints are certainly expected to keep busy in the afterlife. Their holy duties include interceding in earthly affairs and entertaining petitions from living souls. In this respect, St. Valentine has wide-ranging spiritual responsibilities. People call on him to watch over the lives of lovers, of course, but also for interventions regarding beekeeping and epilepsy, as well as the plague, fainting and traveling. As you might expect, he's also the patron saint of engaged couples and happy marriages.

4. You can find Valentine's skull in Rome.
The flower-adorned skull of St. Valentine is on display in the Basilica of Santa Maria in Cosmedin, Rome. In the early 1800s, the excavation of a catacomb near Rome yielded skeletal remains and other relics now associated with St. Valentine. As is customary, these bits and pieces of the late saint's body have subsequently been distributed to reliquaries around the world. You'll find other bits of St. Valentine's skeleton on display in the Czech Republic, Ireland, Scotland, England and France.

5. Chaucer may have invented Valentine's Day.
The medieval English poet Geoffrey Chaucer often took liberties with history, placing his poetic characters into fictitious historical contexts that he represented as real. No record exists of romantic celebrations on Valentine's Day prior to a poem Chaucer wrote around 1375. In his work "Parliament of Foules," he links a tradition of courtly love with the celebration of St. Valentine's feast day–an association that didn't exist until after his poem received widespread attention. The poem refers to February 14 as the day birds (and humans) come together to find a mate. When Chaucer wrote, "For this was sent on Seynt Valentyne's day / Whan every foul cometh ther to choose his mate," he may have invented the holiday we know today.

6. You can celebrate Valentine's Day several times a year.
Because of the abundance of St. Valentines on the Roman Catholic roster, you can choose to celebrate the saint multiple times each year. Besides February 14, you might decide to celebrate St. Valentine of Viterbo on November 3. Or maybe you want to get a jump on the traditional Valentine celebration by feting St. Valentine of Raetia on January 7. Women might choose to honor the only female St. Valentine (Valentina), a virgin martyred in Palestine on July 25, A.D. 308. The Eastern Orthodox Church officially celebrates St. Valentine twice, once as an elder of the church on July 6 and once as a martyr on July 30.
Newsweek: Mexico's New Wave, by Malcom Beith
Back in the early 1990s, Mexico City artist Eduardo Abaroa was hardly an international name. He showed his abstract sculptures--made from everyday objects like metal, cotton swabs and mirrors--in borrowed houses and sold them to friends. His work, like that of many other young Mexican artists, was often overlooked by the country's state-run museums. "Contemporary art had no space back then," says the reserved 34-year-old. Now, almost a decade later, Abaroa's life could not be more different. He lives in a spacious apartment-cum-studio in one of Mexico City's hippest neighborhoods and flies around the world visiting galleries where his art is on display. His pieces are selling faster than ever before, for around $3,000 apiece. "I used to be very angry with people who saw art as a career," says Abaroa. "But then I said, 'Well, what are you going to do? This is how it is'."

After decades on the periphery, the Mexican contemporary art scene is finally establishing itself on the international art circuit. Thanks to a surge in popularity from four major Mexican exhibits in the past year--in New York, London, Berlin and San Diego--it's now difficult to find a major metropolis that doesn't have at least one established gallery mounting new Mexican art. Early next year, Boston's Institute of Contemporary Art will attempt to outdo the recent big shows with its survey, "Made in Mexico." The movement has reached "critical mass," says Betti-Sue Hertz, who curated the recent San Diego Museum of Art show "Axis Mexico: Common Objects and Cosmopolitan Actions." The combined effects of the North American Free Trade Agreement (NAFTA), the end of the Institutional Revolutionary Party's 71-year stranglehold on power and the influx of private money into the fine arts are giving Mexico's contemporary artists newfound creative and financial freedom. They have finally begun to emerge from the shadows of great Mexican modernists like Diego Rivera and Frida Kahlo.

The new wave of Mexican artists work in an eclectic mix of styles, themes and media. Yoshua Okon and Miguel Calderon have made names for themselves by staging and videotaping car thefts--effectively mocking the capital's ineffectual police force. Monica Castillo's video "Dancer's Self-Portrait" follows the choreographed movements of a painted ballerina. Domingo Nuno's manipulated computer images in the series "Shanghaied Acrobatics" reveal his childhood love of Mexican comic books and newfound interest in Japanese anime. Teresa Margolles's installation "Tongue" features a --real one, severed from a dead teenage drug addict. Alex Hank prefers his tongue in cheek, producing "Crime," a huge glitzy sign that he says has no particular social message. Others have turned a critical lens on the country's huge class divides; in her glossy, wildly colorful photos, Daniela Rossell captures members of her own social class--the ultrarich--in all their tacky glory.

It may not suit everyone, but Mexico's new art clearly has youthful energy. Whether socially conscious or simply esthetically intriguing, these works manage to be both patriotic and global-minded. Even depressing photos of harsh Mexican life carry a thrilling unpredictability, reflecting a country teeming with cultures, colors and music. Mexicanismo doesn't even have to mean Mexican anymore--works done in Mexico by Britain's Melanie Smith, Belgian Francis Alys and Spanish-born Santiago Sierra are included in so-called Mexican shows. Even German uber-photographer Andreas Gursky will display a recent photo of a Mexico City landfill at the Boston show.

The current contemporary-art movement really got started in Mexico City in the mid-1990s. Frustrated with the conservatism of state-run museums, Okon and Calderon opened an independent exhibition space called La Panaderia, sparking the establishment of similar galleries in Guadalajara, Monterrey and Tijuana. The use of new media--including video and digital tools--attracted younger artists and the eye of international sponsors.

Around the same time, NAFTA brought "a flood of new products and ideas" into Mexico, says Abaroa. With the signing of the treaty, average Mexicans could buy products they had previously only heard about, like foreign art magazines and the latest CDs and tapes. Jaime Ruiz Otis's installations feature IBM stickers salvaged from local export factories. His art "wouldn't have been possible without [NAFTA]," he says.

The change in government in 2000 provided another boost to the new movement. Though the PRI never censored art--in fact, it set up cultural institutions and doled out art grants--its near-monopoly on financial support meant it decided whom to promote abroad. The bureaucrats tended to look toward the past, organizing grand surveys like "Mexico: Splendors of Thirty Centuries," which featured 3,000 years of Mexican art up to and including Rivera. Under the PRI, contemporary artists like Gabriel Orozco had to leave the country in order to gain recognition. By contrast, the National Action Party, or PAN, government has so far proven willing to support new talent. It has poured its clout into major surveys of contemporary art, including "Mexico City: An Exhibition About the Exchange Rates of Bodies and Values," which debuted in New York last summer and moved on to Berlin in the fall.

With growing recognition has come increased value. Fernando Clamont of Christie's auction house in New York has noticed a sharp rise in sales of Mexican contemporary works, which can now sell for as much as $25,000 each. Although most buyers are foreign, the movement's biggest patron is Eugenio Lopez, the CEO of Mexican juice company Jumex and owner of one of the most envied collections in the world. By some estimates, he sponsors as much as 30 percent of all Mexican contemporary art. Other Mexican companies like Televisa, Corona and Bancomer are following Lopez's lead, sponsoring exhibits and expanding their own collections.

Perhaps the only question that remains is how long Mexican art will stay hot. Some worry that the current fascination is just one of the art world's many passing fads. Others are concerned that the PAN--sensing just how globally hip Mexican art has become--is growing more controlling. But for now, Mexican artists are enjoying their popularity and freedom. As another up-and-comer, Jose Davila, puts it: Mexico City is "the New York" of Latin American culture. Actually, it's the Mexico City. 
                     Anyone for Day of the Dead Cookies?



http://cupookie.blogspot.com/2014/11/day-of-dead-gingerbread-woman.html
 Madonnari Chalk Art Festival in Puerto Vallarta, Mexico Nov 7-9

The ninth edition of Festival I Madonnari will be held in Puerto Vallarta from November 7-9, 2014. Using the pavement as their canvas and chalk as their medium, 'i Madonnari,' or street painters, will transform the streets and sidewalks of Puerto Vallarta into beautiful works of art.
http://www.banderasnews.com/1411/art-festival-Imadonnari-puerto-vallarta.htm
Day of the Dead

Dias de los Muertos
The Day of the Dead celebrations in Mexico can be traced back to a pre-Columbian past. Rituals celebrating the deaths of ancestors had been observed by these civilizations perhaps for as long as 2,500–3,000 years. In the pre-Hispanic era skulls were commonly kept as trophies and displayed during the rituals to symbolize death and rebirth.

The festival that became the modern Day of the Dead fell in the ninth month of the Aztec calendar, about the beginning of August, and was celebrated for an entire month. The festivities were dedicated to the goddess known as the "Lady of the Dead", corresponding to the modern Catrina.


In most regions of Mexico November 1 is to honor children and infants, whereas deceased adults are honored on November 2. This is indicated by generally referring to November 1 mainly as Día de los Inocentes ("Day of the Innocents") but also as Día de los Angelitos ("Day of the Little Angels") and November 2 as Día de los Muertos or Día de los Difuntos ("Day of the Dead").

Papel Picados, Sugar Skulls, Candles (small,med &large) arrived just for your altars (ofrendas) assortment of milagors, nichos and D.O.D figures


Nov. 1 All Saints Day & Nov. 2 All Souls Day









 Looking for a thoughtful, creative, hand crafted note card?  Look no further, we just started carrying a new line of beautifully  crafted cards from a local artist and friend.

Her work is exquisite work as you can see in the detail of her cards. The cards are sold in a set of three and includes envelopes (7 x 5) inches.
They can be found under the "New Arrival" section.
If you need a unique card for a friend, I guarantee the receiver of this note card will be pleasantly surprised.
The warmest season of the year is finally here! Summer vacations begin and rest & relaxation is no excuse but a mandatory activity.
Our durable bags are great for the beach & a perfect way to carry on. Choose from an array of colors, their utility purpose is unlimited: grocery, gym, overnight bag. These durable mesh mermaid bags just arrived so place an order today and receive free shipping until the last day of summer ( no charge )
Go ahead and collect those seashells by the seashore, your mermaid bag will love them


Make gardening a breeze with these embroidered Garden Dress


Welcome Spring!




Just arrived for the season: cotton, embroidered, floral dresses. The vibrant colors, meticulous designs are comfortable, graceful & loose fitting.


Free flowing sizes: med & large (fits most sizes)
These dresses are machine washable, no fuss & ready to wear
for specific colors email:
milagrosgallery@gmail.com 

$42.00 each






http://www.milagrosgallery.com/products/wearables-garden-dress


Milagros Gallery
Sonoma, California
707.364.0512




Our new arrival of merchandise for the spring arrived yesterday with a fabulous collection of door portals. Each piece is hand crafted, painted brass. Make any doorway, entranceway, inviting and welcoming. Remember "Mi Casa es su Casa" so enjoy the spring and spruce up those entranceways!
Tell someone how much you care with lots & lots of hearts
A heart (red or pink) with an arrow piercing through it is the most common shape and look for a Valentines, and even candles, candies, cookies, cakes, figurines, stuffed images, etc.  The heart is a symbol both of love and also vulnerability.
When you send someone a Valentine, you take a risk of being rejected and your feelings hurt.  So a piercing arrow is a symbol of death and the vulnerability of love.  On the other hand, the heart and arrow also symbolize the merging of the male and female as one.
 Cyber Monday & Hassle Free

   More and more people are shopping on line. In 2012  cyber Mon. on line sales surpassed $1 billion in the first time in history.
I can't say, I blame this emerging trend: no lines, comfort of your home, fresh cup of coffee in hand, favorite music playing, dog by your side.
It's really enjoyable & hassle free not having to find that parking space or feeding the meter and the benefits of on line store discounts; So go ahead and relax, enjoy yourself  give your pup an extra treat, as well as yourself,
We are offering Free Shipping on all orders placed on or before Cyber Mon. Dec. 2, 2013.

You will also receive a small gift with your purchase, just wanted to say thank you.

Go ahead……. Shop, browse and enjoy.
We hope you have, a healthy and joyous holiday season!
PEACE to all

Milagros of Sonoma, Ca



Edgy landscaping infuses salvageable, recyclable objects & some fascinating folk art creates:
A landscape to live in
For a large piece of otherwise dark oak forest, Kenny Clayton and Louise Salvador's Agua Caliente property is unexpectedly inviting.
From the willow entrance gate to the gravel paths that make traversing the gently sloping hillside in the upper Sonoma Valley easy going, it is a landscape that is both wild and tame. Whimsical sculpture art is tucked under the trees and everywhere there are sets of chairs and benches, places where the couple can sit, seamlessly becoming a part of nature.
Longtime collectors specializing in Mexican folk art, Clayton and Salvador have spent the last few years creating this welcoming environment — both inside and out — and filling it with the things they love. Rustic Mexican furniture, African masks, pottery, playful sculpture.
Because they spend most of their time outside, they said it was especially important to, as Salvador said, "invoke harmony of nature with the beauty of using abandoned materials and furnishings and make them into functional art pieces." The objects include: The fancy hanging birdcage painted periwinkle blue that sits empty but eye-catching on the back patio. The 18th-century Quaker wood-burning cook stove that Kenny wire-brushed and painted the same shade of blue, turning it into a piece of garden furniture. A collection of floral, painted, wooden plates from Mexico marching across the outside wall under an overhang.
The pair did most of the work themselves or by trading services with friends and acquaintances, so the whole landscape so far hasn't cost any more than $10,000, a bargain given the size of the lot.
All rights reserved. This copyrighted material may not be re-published without permission. Links are encouraged.
International Folk Art Museum,
http://www.internationalfolkart.org
Great food, museums, galleries & the opera, Santa Fe is noteworthy.
We always wanted to visit the International Folk Art Museum. The Folk Art Museum has one of the largest & diverse collections in world. It was by far, one of the many highlights of our trip.
 We never saw so many art galleries and museums located in just one block. Also, worth seeing in the Georgia O'Keeffee Gallery, which exhibits, her art and photographs. A very inspirational woman of both art and character
"Where I was born and where and how I have lived is unimportant. It is what I have done with where I have been that should be of interest." 
— 
       http://www.okeeffemuseum.org
We had the privilege to visit Ellen Koments workshop. An experienced and talented artist with superior knowledge in her field; Ellen invited us into her workshop and later took us to Box Gallery where her art is exhibited...... another highlight of the trip. 
After an afternoon sitting in the square and observing all the afternoon activities, we realized why Santa Fe has such a unique style of its own
Mexican Masks:
Whomever it may be: the wearer, collector, maker or observer, one can appreciate the extraordinary imagination, realism and historical background of these one-of-a kind masks. Various masks seen below are used  in conjunction with fiestas, important holidays & morality plays. Its evident that the Mexican masks are a vital part of Mexican heritage. 
"Masks conceal the character as a shield - hieroglyph or symbol the covered surface displaying evidence of masks that both protect and suffocate the character" Octavio Paz
 La Guelaguetza
Summer is here and hopefully planning a trip to La Guelaguetza " Fiesta de los Lunes del Cerro" is an annual indigenous cultural event in Mexico that takes place in the city of Oaxaca. An incredible showcase of  various regions in Oaxaca, come together for dance, food, art & Mezcal tasting. We look forward to this event every year. Also, in line, a  few visits to museums, churches, friends and my favorite: the open markets, eating chapulines, or grasshoppers,  as a quick snack. They are delisciouso!
 It's  been a few years since our last visit, but if the tickets are booked and the time is right stayed tuned for more pictures and videos.
VIVA OAXACA!